As middle school athletes, new studs are hopping on the radar almost daily at Prep Redzone Next. With so many different age groups, weight limits, division, etc. there's no exact science to finding middle school athletes, but they're certainly out there.  Let's take a look at a few 2026's that have opened my eyes, as their film has come across my desk.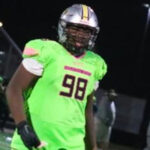 Da'Ron Parks | West Virginia | Offensive Line
Fresh off his first offer from Eastern Kentucky University, Parks is an Offensive Line prospect to know early in West Virginia. Already standing 6-foot-4 and 270 pounds, he was a mountain mover for the Mountain State youth travel team this past season. He'll be at to Hurricane High School in the fall.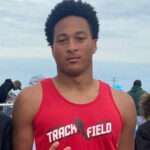 Princeton Turner | North Carolina | Defensive Back
I really like what I've seen from Turner during his middle school career, and now he's continuing to turn up the heat during college camp season. He's a big, physical athlete at 6-foot-1 and 185 pounds. Was at the UNC Camp earlier this week and will camp at Clemson, too. He'll be at Mooresville High School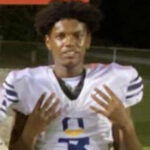 Dosen Stum | Tennessee | Quarterback
I put on Stum's film and instantly drew a comparison to 2023 Florida State commit, Chris Parson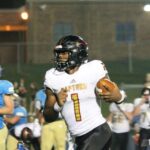 Chris Parson 6'0" | QB Ravenwood | 2023 State TN . Currently 5-foot-10 and 155 very athletic pounds, accounted for 23 TD's and 1,227 yards as an eighth grader. Younger brother of Luke Stum who was at UT and is now in the portal. He'll be at Baylor School.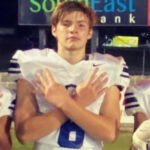 Roman Eulo | Tight End | Tennessee
While watching Stum's film, it didn't take me long to see another prospect I like–Roman Eulo. A big time weapon as a Tight End or big Wide Receiver at 6-foot-3 and 210 pounds. Runs and stretches the field like a Wide Receiver, but is physical enough to play in line or blocking. Will be at Walker Valley HS.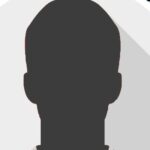 Kayden Bennett | Connecticut | Defensive Line
The younger brother of former four-star recruit, and current Michigan Wolverines Defensive End Kechaun Bennett, younger brother Kayden is certainly up next. Measured in at a verified 6-foot and 217 pounds at a Rivals camp recently. Elite feet, hips and hands for a prospect at this level.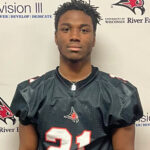 Kaaleem Reiland | Minnesota | Running Back
Extremely well-put together frame for being this young, at 5-foot-8 and 170 pounds. Very chiseled and strong, boasting a 345-pound squat already. As an eighth grader this past season saw significant reps on Varsity and Jayvee in the slot and Special Teams. Will be at Kingsland High School.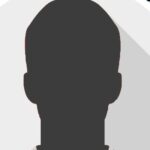 Jake Allen | Ohio | Offensive Line
A big, strong kid from the Southeast corner of Ohio, Allen already benches 265 pounds and can squat over 430 pounds. Stands 6-foot-2 and 265 pounds right now. Spent most of this past season playing Right Tackle but I think his game translates more to an interior guy. He'll be at Jackson High School.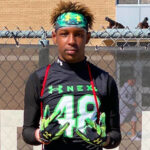 Imari Jehiel | Texas | Wide Receiver
One of the many very dangerous weapons headed to national powerhouse, Duncanville this upcoming season. Jehiel is a 6-foot, 155-pound Wide Receiver who shined this year at Reed Middle School. Also a standout on the Basketball court and can already dunk a basketball with ease.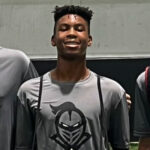 Nicholas Collins Jr. | Florida | Defensive Back
The Son of former Super Bowl Champion, 3-time Pro Bowler and Green Bay Packer Hall of Famer, Nick Collins. The 2026 prospect, who shares the same name as his NFL pop, is starting to make a name for himself in the recruiting world. I'm told there's early interest from a number of schools, namely UCF.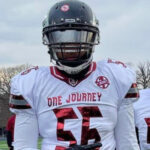 Matthew Alvarez | Delaware | Offensive Line
Alvarez is a two-way lineman with a ton of potential on both sides of the ball. From watching his film, it's pretty evident he's never been taught how to really kick step or pass protect–very raw fundamentally. However, the 6-foot-3, 230-pounder is strong and has a mean streak. Upside is big here.