As middle school athletes, new studs are hopping on the radar almost daily at Prep Redzone Next. With so many different age groups, weight limits, division, etc. there's no exact science to finding middle school athletes, but they're certainly out there.  Let's take a look at a few 2026's that have opened my eyes, as their film has come across my desk.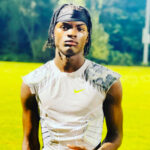 Kharon Craig | Connecticut | Athlete
Craig is without a question the top 2026 prospect coming out of Connecticut at this point. The kid they call "Buck" has been on an absolute tear thus far during the college camp season, picking up offers from Rutgers, Pitt, UMass, Ole Miss and Virginia Teach in the first six days of June. Speed and ball skills personified. Can play any skill position on the field at an elite level. Led Hartford Hurricanes to a Pop Warner State Championship as an eighth grader. He will be at Avon Old Farms for High School this coming fall, playing under a big-time coach on the rise, in Jon Wholley. He will be a very special player in the Nutmeg State.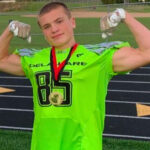 Ryan VanKerkhoven | Delaware | Linebacker
Delaware is the second smallest state in the country, being only 1,954 square miles big. However, they do have some talented football players inside those state lines. VanKerkhoven, a fierce Linebacker, is one of those talented players at 5-foot-10 and 190 pounds. He's a very strong 2026 prospect, boasting a 225-pound bench press and a 295-pound squat as of April. Comes down hill quickly and smacks ball carriers. Spent some time at Defensive End during his middle school playing days, but looks like a Mike Linebacker in high school and into the future. Must improve in-game speed to maximize potential.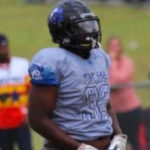 Christian Corbin | Virginia | Defensive Line
A big, powerful interior Defensive Lineman at 6-foot-2 and 275 pounds. Played with the 757 Colts this past year, a program that is known for turning out elite youth players ahead of the high school ranks in Virginia. He's a wide body that is already squatting over 300 pounds. Most impressive trait I see in Corbin right now, are his feet. Very agile for a young man his size and does ladder/cone drills like a Running Back, not a 3-tech. Has a nice mix of power and speed rush moves.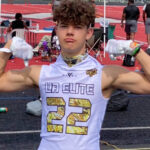 Lincoln Watkins | Michigan | Athlete
I'm not sure where he'll end up playing at the next level, but he's going to be playing somewhere. Already 6-foot-3 and 180 pounds, Watkins is a very good looking prospect for the 2026 class. Great size and corresponding athleticism at this point. Played Quarterback during his middle school career but kept the ball in his hands for the large majority of the time–appears to be a situation where the goal was to let the best athlete on the field have the ball. Will be attending De La Salle Collegiate, the No.1 team in the state a year ago, this coming fall. Won't rule out him playing Quarterback for the Pilots–or even Linebacker/Defensive End, but think he'll be more of a Tight End at the next level.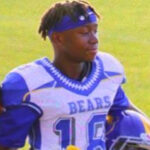 Jase Mathews | Mississippi | Wide Receiver 
It's not a matter of if Mathews will get a Division 1 offer, but when he gets that Division 1 offer. He possesses a great Wide Receiver build at 6-foot and 160 pounds. Long legs allow for him to cover a lot of ground quickly with the ball in his hands. Has a 30-inch vertical and runs in the 4.8-4.9 range in the forty yard dash. Also a talented basketball player. Has been busy this camp season, already having attended a camp at Jones College and Louisville. He'll be at Greene County High School.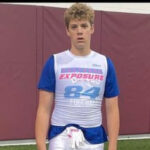 Corbyn Fordham | Florida | Tight End
A nice looking Tight End prospect that will be at The Bolles School in Jacksonville this upcoming fall. Already stands 6-foot-3 and 210 pounds. Comes from a great football pedigree, as his father (Todd) played at Florida State and then spent a decade in the NFL with four teams. Older brother (Cooper) is a 2023 Offensive Lineman at Bolles School and has a host of D1 offers. "Little" brother Corbyn isn't just a big body, but is very athletic for his size and body composition. Literally could play Wide Receiver or Left Tackle if asked to do so. Not many prospects in the country, especially not 2026's, can claim that.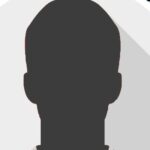 Chris Hewitt | Maryland | Wide Receiver
Really impressive looking Wide Receiver that played his youth football for the Hamilton Tigers organization and will be off to Calvert Hall for high school. At 5-foot-11 and 170 pounds with a ton of athletic ability, it's no surprise he already has an offer from Rutgers University. He's also also ready been on visits to Cincinnati and Maryland. Hewitt has a special tie to the Scarlett Knights, as his uncle Matt Hewitt is the Defensive Quality Control/Assistant Safeties Coach there.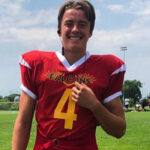 Logan Mault | Colorado | Linebacker
A weight room junkie, Mault is really put together well for being just a 2026 prospect. As of March he was squatting and deadlifting 335 pounds for reps, while bench pressing 225 pounds. The strength, specifically in his lower body, translates well to his speed on the field. While he plays Running Back at a high level on offense, I think he projects to more of a speedy, seek and destroy Linebacker at this point. How tall he grows will be a significant factor as to where he ends up on the next level.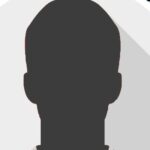 Le'Kamren Meadows | Alabama | Running Back
Meadows has a real shot to be a special player in high school and into the future. He's a big, thick back at 5-foot-11 and 185 pounds right now. Carries a lot of his weight in his hips, legs and backside–exactly where you want a Running Back to carry it. An every down back in my opinion, he's a receiving threat out of the backfield and can obviously pound the rock too. Has pretty good quickness but there's room to increase top end speed. Doesn't have a fumbling "problem" at this point, but must improve ball security on the high school level.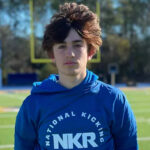 Ethan Zatezalo | Louisiana | Kicker
Unlike the other positions on the field, I will fully admit that I don't know the ins and outs of the Kicker/Punter position. I'm not even going to pretend to. However, I do trust my eyes and what I can see. Zatezalo has a monster leg for just being in 8th grade. After watching his clips vs. other 2026 kids, the ball simply sounds different coming off his foot. He squats over 300 pounds, double his body weight. He'll presumably be the Kicker on the field for Isidore Newman High School, after Arch Manning leads scoring drives for the Greenies.