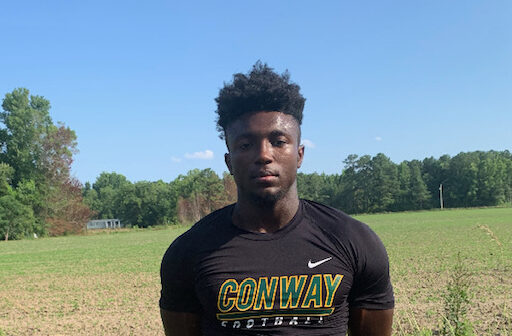 Posted On: 06/21/22 8:00 AM
After each rankings update, we still have scores of players we've yet to evaluate.
Considering South Carolina has just shy of 10,000 prep football players between the SCHSL and SCISA ranks, it's an inevitable part of the process. But even now, immediately following our latest ranking update, we're constantly looking for talent.
We want you to see what we're looking at.
In our weekly series dubbed the Community Film Room, we break down players who have yet to find their way into the rankings. Maybe they're young, haven't had a chance to get their film out or - yes, it's entirely possible - we just missed them the last time around.
In Episode 15, we're looking at five players who all had decent 2021 seasons but will be expected to step out of their role-player statuses come this fall.
Ra'el Senghor, WR, Spartanburg
Senghor saw limited action as a sophomore. But in catching nine passes for 182 yards and four touchdowns, he showed flashes of exactly why the coaching staff has big plans for him in 2022. The 5-foot-7, 160-pound receiver doesn't have excellent speed (he was clocked at a 4.94 40 at the Palmetto Combine). However, he more than