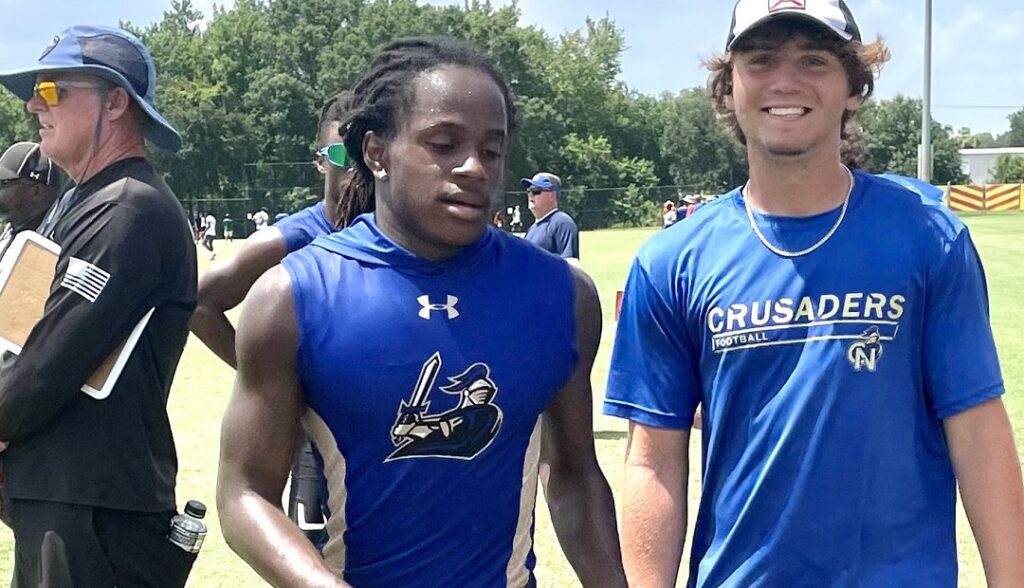 Posted On: 06/22/22 6:47 AM
WEST PALM BEACH CARDINAL NEWMAN FOOTBALL 2022.
Head Coach: Jack Daniels
2021 Record: 9-4
THE CRUSADERS
When you look back at the 2021 season and examine the four losses this program had, you can understand why many believe that this is certainly a team to watch closely in the future.
Dropping games to a pair of state champions in Fort Lauderdale Cardinal Gibbons (40-14) and Hollywood Chaminade-Madonna (48-0) – as well as playoff teams North Palm Beach Benjamin (17-7) and 4A power Miami Gulliver Prep (49-13), gave this team plenty of confidence heading in the off-season.
Using wins against West Palm Beach The King's Academy (55-0), Fort Pierce John Carroll (17-7), Riviera Suncoast (63-0), Boca Raton St. John Paul II (35-6), Clewiston (19-14), Fort Pierce Central (40-14), Melbourne Central Catholic (55-7), Boca Raton Saint Andrews (41-6) and a first-round state playoff game at Miami Florida Christian (42-7), this is a program that is quickly on the rise.
With veteran head coach Jack Daniels at the helm, there is no doubting that this team will be successful – and making a serious run toward a state title in certainly not far off!
Here is a look at some of the