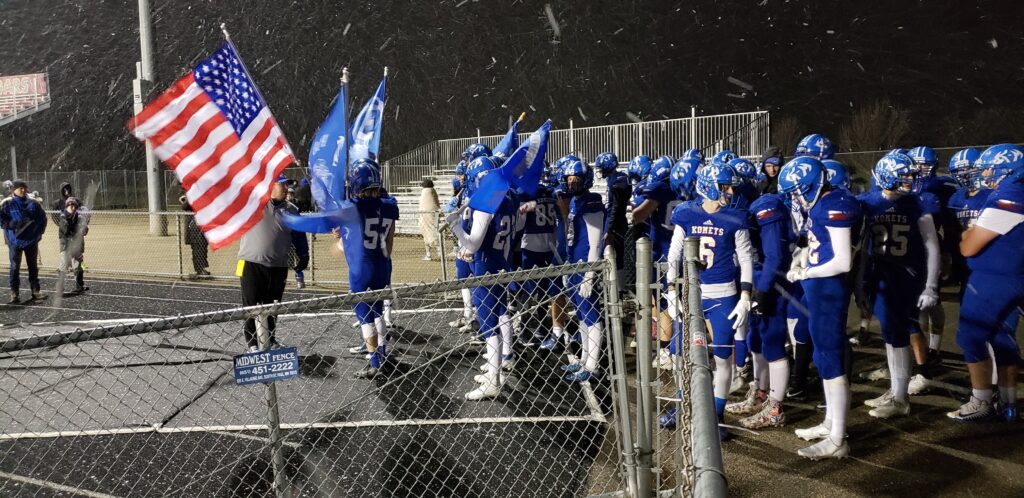 Posted On: 06/20/22 4:02 PM
Part two of my seen them live – playoff edition includes one of the most dominant four-play sequences you will ever see from a defensive player. It also highlights two-way players who looked great live on one side of the ball. Watching their film, it became apparent they were more than one-trick ponies.
Lana Oduwaiye Simley DL
Live:
Oduwaiye made a tackle for a short gain. On fourth and short, he stuffed a quarterback draw. His immediate penetration stuffed an inside run for a short gain. He had about the most dominant four-play sequence a defensive lineman can have. First, his inside pass rush resulted in a sack. He was immediately in the backfield for another sack in the next play. Two plays later, his outside pass rush resulted in his third sack in four plays.
On tape:
Oduwaiye has a quick first step and uses that get-off to get around the corner. He also has a solid counter move against offensive tackles who overset to deal with his speed. He counters well by planting and getting on the tackle's inside shoulder. He could keep his pad level lower but often compensates for it with good hands and upper body