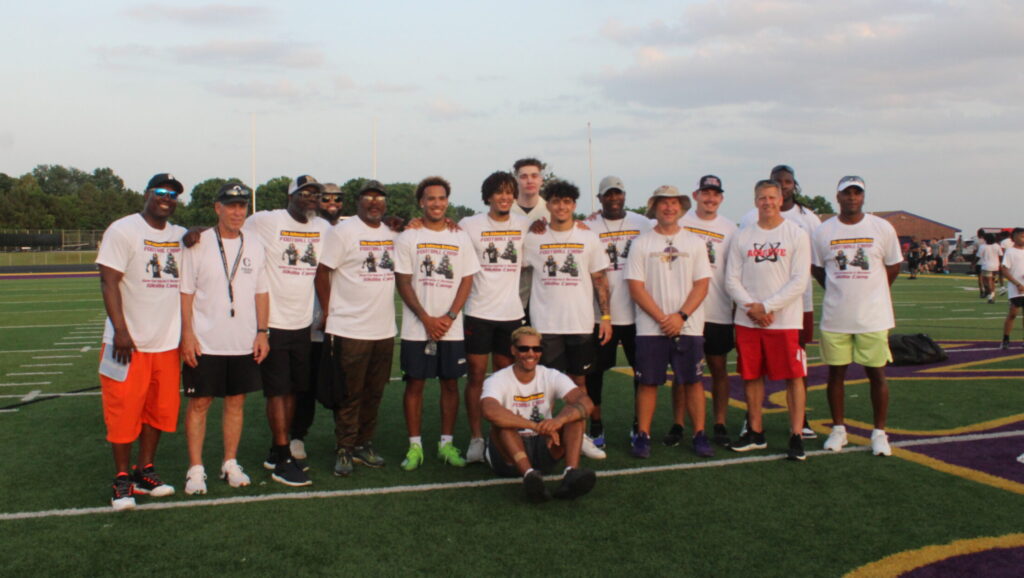 Posted On: 06/20/22 7:37 PM
This past Saturday, former Bellevue West legend wide receivers Cade of the Seattle Seahawks and Keagan Johnson of the Iowa Hawkeyes hosted a Skills camp at their former high school. The two brothers were accompanied by older brother and former Wyoming WR CJ, Omaha South alum and Seattle Seahawks TE Noah Fant, and their father Husker legend Clester Johnson. Several kids from the surrounding area gathered at Bellevue West ranging from ages 10 to 18. The camp featured drills working on catching, route running, blocking, and working on receiver's releases. This was followed by the "Routes on Air" drill and everyone's favorite, the one-on-ones. Overall, it was a really fun time for everyone involved and the players left knowing that they received instruction from some of the best players to come out of the state.
There were several standout players that had great camps, but there was a select few a players that caught the eye of PRZ scouts and the coaches leading the drills. Check out who made the "All-Hands" team as selected by the instructors and scouts.
---
QB:
Zion Rush | Omaha Benson