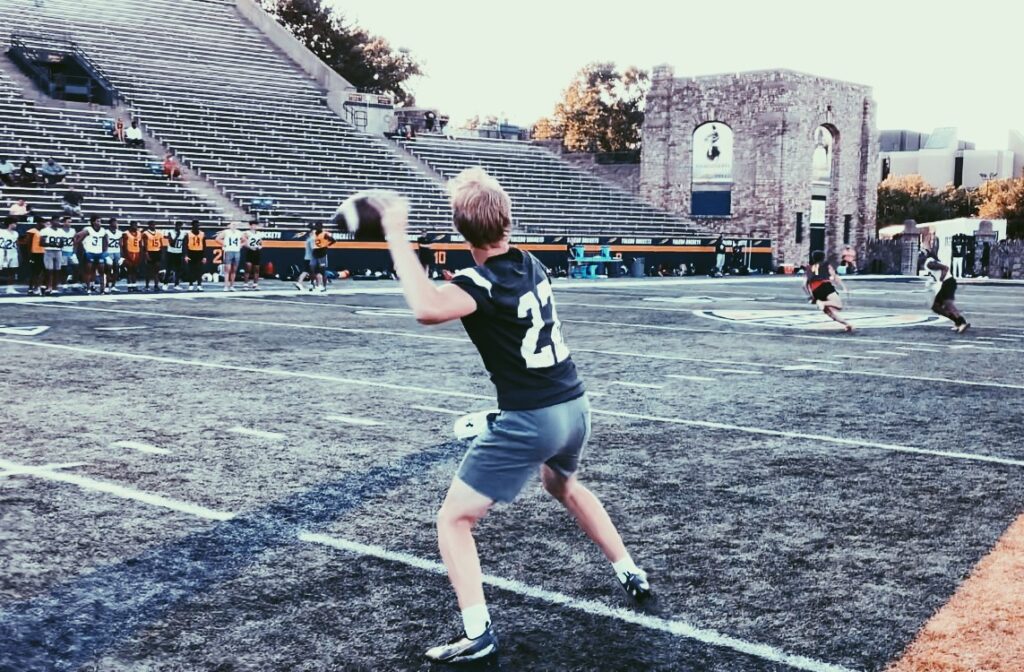 Posted On: 06/20/22 7:27 AM
On Friday night, Toledo University had 400+ campers lacing up their cleats inside of Glass Bowl Stadium with the mission to showcase their talents in front of colleges scouts. Quarterbacks from The Great Lake State showed up and balled out, representing Michigan High School football from all over. Here's a list of the top Michigan QB performances:
Kyler Peters- Saginaw Nouvel 2023
The 6'4 lefty put on a clinic in front of the Toledo Rockets… which is ironic because Peters' left arm is a ROCKET! Kyler, the son of a quarterback coach, showed that not only can he sling the rock… but he also very technical during individual drills. His placement and timing during 1v1s was on fire making him, in my eyes, top of the QB campers. Kyler has been having an impressive off season, from playing QB for Legacy Saginaw during the winter to stringing along very impressive college camp performances all spring. Watch out for this under the radar QB this fall as he leads Saginaw Nouvel during his senior campaign.
Brandon Cunningham- South Lake 2024
Cunningham is new to the camp circuit and is making waves already. The 6'3 195lb dual threat QB has everything a