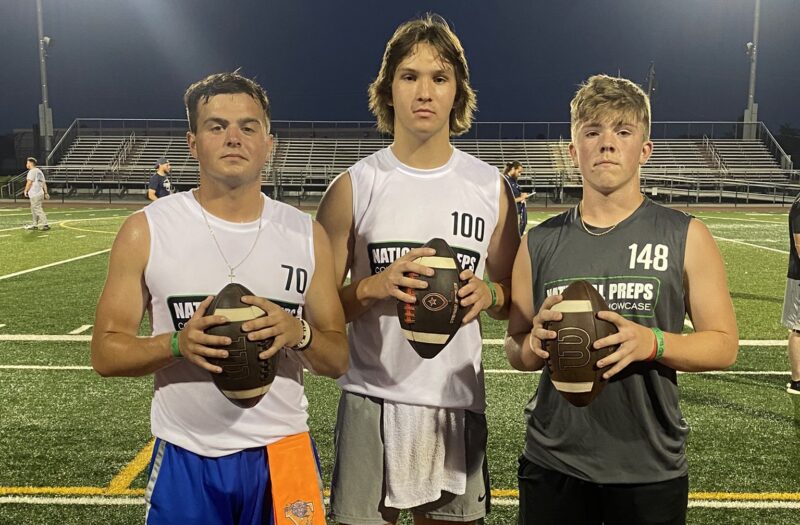 Posted On: 06/17/22 9:31 PM
Prep Redzone had the pleasure of attending and evaluating the National Preps Collegiate Showcase earlier this week in York, Pennsylvania. The event was well worth the trip, as I finally got to see some Central PA talent for the first time thanks to COO Donnie Zimmerman. The talent offered something for coaches at every level. I will, more often than not, write on prospects out of PA with occasional exceptions. In this piece, we will go over some notes and observations I took from watching the great quarterback group that was in attendance. Another big thanks to Donnie Zimmerman and Todd Haldis for the invitation.
Sam Stoner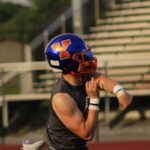 Sam Stoner 6'0" | QB William Penn (York) | 2023 State PA | 6'0, 190 | William Penn (York) | 2023
Perfect time to finally see this kid live, after we just moved his rank into the top five in his position. The newly positioned Sam Stoner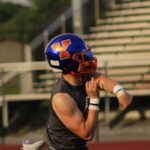 Sam Stoner 6'0" | QB William Penn (York) | 2023 State PA has built quite the hype in Central Pennsylvania, hype that is warranted and deserved based on his film and the kid's hard work this offseason. Say what you will about the kids' size, we aren't concerned with it, especially after watching him throw live. Neither are local coaching staffs, as Stoner's recruitment is beginning to heat up, having yet to reach its peak. Stoner earned an offer out of Clarion right after this showcase, as well earning two FCS offers out of St. Francis and Towson earlier in the year. We already believe in Stoner's potential to play FBS football, if the young man was 6'2 he'd be a lock for G5 schools.
A deeper dive into Stoner's tape will come at a later time, yet Stoner's performance at this camp solidified his status as far as I'm concerned. Nothing asked of him was too big, he was poised in each drill. Vocal at each drill. Was the leader of the pack, looking comfortable on his own field. Absolutely love how Stoner's feet match his eyes, one of the cleaner and well-seasoned pre-throw mechanics I've seen from a QB this offseason. Good zip on outside breaking balls, an area that I believe he could still improve on. Fantastic on the go, the work he has put in to excel on the move is evident, often looking even better than what was put out on tape last Fall. Stoner was a joy to watch. Hope to catch he and the offense live this coming Fall.
Ian Brandt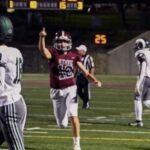 Ian Brandt 6'2" | QB State College | 2023 State PA | 6'2, 195 | State College | 2023
This marked the second time I got a chance to see standout kicker/quarterback Ian Brandt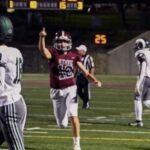 Ian Brandt 6'2" | QB State College | 2023 State PA out of State College. Speaking to Brandt, he may have been disappointed in himself for his performance at our camp this May, a notion that isn't validated. Nonetheless, Brandt was consistent all around at the showcase and looked comfortable through all three phases of the camp, that being testing, individuals, as well as during one on ones, where he flashed some special throws to running backs and wide receivers. We like Brandt's initial skillset at QB, we just want a full season of tape on display, something that could boost his stock at the position. One look at his Punting abilities and it raises his stock that much further. Happy to see Denison offer the young man!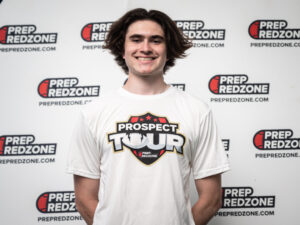 Xander Menapace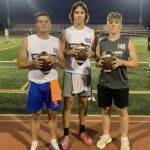 Xander Menapace 6'4" | QB Hamburg | 2023 State PA | 6'4, 195 | Hamburg | 2023
Yes, Stoner may have been the best quarterback in attendance, one may argue. No other prospect impressed me more than Xander Menapace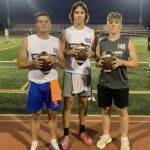 Xander Menapace 6'4" | QB Hamburg | 2023 State PA . We might have the young man criminally under rated on our latest rankings update, thus being the reason I do my best to travel to actually see these prospects throw in person. My opinion on the young man has improved. Looks every bit of 6'4. Menapace was seemingly accurate on all throws in the short/intermediate areas of the field, hitting out-breaking routes and seam throws with precision. Something I look for at camps like this one is the ability for quarterbacks to develop quick chemistry with new targets, something I rarely see. There were reps where Menapace and his potential target seemingly played pitch-and-catch against solid LB and DB defense. Menapace is already trending upward in my book. Hope to see the Hamburg product again in the future.
Owen Strouse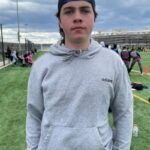 Owen Strouse 6'2" | QB Dallastown Area | 2023 State PA | 6'2, 200 | Dallastown Area | 2023
Another prospect who may have took a dip too far down our ranks. No matter, it was nice to finally see Dallastown's Owen Strouse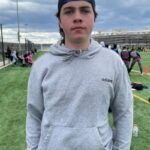 Owen Strouse 6'2" | QB Dallastown Area | 2023 State PA throw live. Much has been made about his connection with the number one ranked wide receiver Kenny Johnson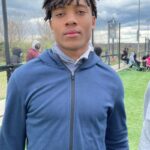 Kenny Johnson 6'2" | WR Dallastown Area | 2023 State PA . The pair are a ton of fun to watch on tape, nothing beats coming out and seeing the arm on this kid. I've said it before, Strouse has real "arm talent" that, with refinement, could position himself right on PSAC radars. Strouse recently picked up his first offer from Lebanon Valley this past April, a coaching staff I am familiar with. I would love to see Strouse paired with the quarterback developers at this program, they could potentially have a steal in this young man. Strouse has the arm and brains to be a prolific passer this upcoming Fall. Excited to see it happen.
Blessed and honored to say I have received my first offer from Lebanon Valley, Thanks for the visit! @joebuehler_lvc @CoachThompsonCT @CoachIreland00 @CoachMelhorn pic.twitter.com/qt41yOfoai

— Owen Strouse (@StrouseOwen) April 11, 2022
Zac Hahn | 6'0, 180 | Manheim Central | 2024
I will save a full evaluation for Hahn for a later date, as the unranked quarterback out of Manheim Central might be on his way to a ranking by the end of the month. That was before seeing the young man throw. Stoner and Menapace aside, I would give Hahn the best quarterback performance amongst the group. Yes, his size might not be ideal, placating, size at the quarterback position isn't everything. Hahn was crisp and on time on his throws. The kid surprised me with his arm strength, launching balls downfield with ease, not too much of a hitch to speak of. Really impressed with his depth perception and ability to hit targets in-stride downfield as well, a trait that is vastly more important that arm strength or velocity. This young man deserves some more shine, we hope we can deliver that this Fall.