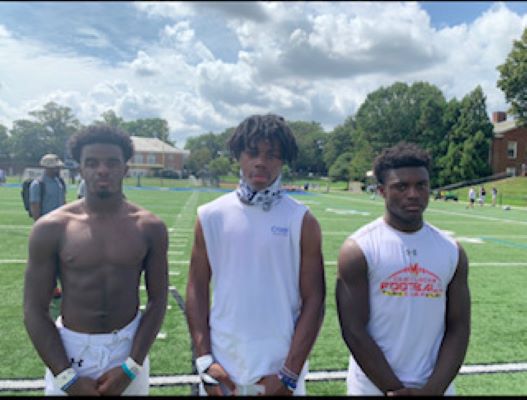 Posted On: 06/21/22 5:14 PM
Devin Malloy Devin Malloy 6'0" | DB Rock Creek Christian | 2023 State MD
Malloy is an electrifying transfer from Episcopal Highschool in Virginia, he will be attending Rock Creek Christian in 2022. Malloy is a former team captain, USA national team player, and can absolutely fly clocking in a speed of 21.23 mph according to UC report, comparing him to Broncos CB and Alabama alum Patrick Surtain. Malloy has added New Mexico State to his list of offers leaving him with 10 total offers to choose from. Expect his recruiting stock to rise as he competes amongst the WCAC powers. 
https://twitter.com/DevinMalloy2_/status/1538645337446895618?s=20&t=mMxvXLrNpnLsd2iZR0GgBQ
Blake Woodby Blake Woodby 5'10" | DB St. Frances | 2025 State MD
Woodby is a very talented and polished freshmen DB at national powerhouse Saint Frances Academy. He most recently landed a Bama offer which is big for anybody but especially DB's, who are coached by Nick Saban himself. Blake stands at 5'11 177lbs, clocked a 10.8 second 100-meter dash and a 4.46 40-yard dash. This year should be a coming out party for Woodby as he will get the opportunity to display his highly anticipated talent against the nation's best opponents on SFA's national schedule. 
Dejuan Lane Dejuan Lane 6'0" | DB Gilman | 2024 State MD
Lane is really catching stride in his recruiting. He's landed some huge