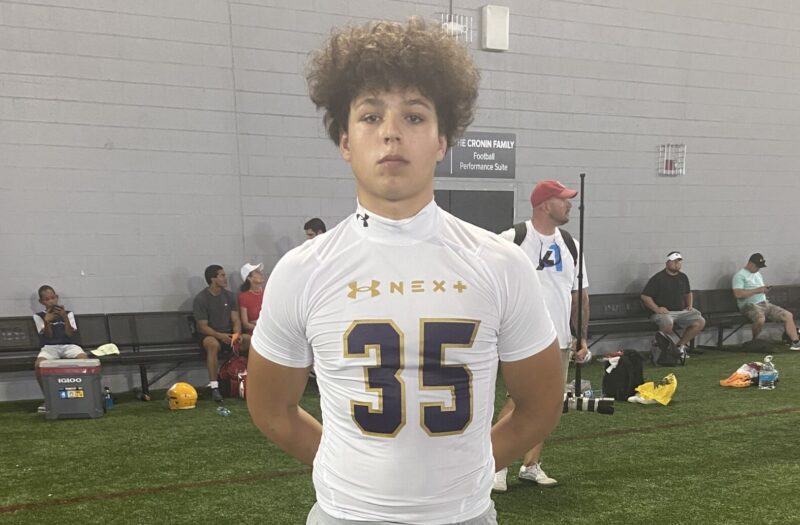 Posted On: 06/23/22 6:00 AM
Yesterday I highlighted some players who caught my eye.  Today I will highlight some players that I think are about to heat up in their recruiting.  The players range from the 2023 to 2025 classes, and both sides of the ball.  Here's six players that I think are ready to have their recruitments heat up.
2025 LB Maddox Arnold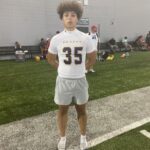 Maddox Arnold 6'2" | LB Elder | 2025 OH (Elder) 6'2 210-  Arnold (pictured above) is a young man I've been wanting to see live and he didn't disappoint.  Arnold is already well filled out for his age and combines it with explosiveness and speed.  He runs downhill and he's violent with his hands.  At this point I like him as an Outside Linebacker at the college level, but he could grow into a defensive end.  Either way he has a high level combo of strength, speed, and size for his age.  I project him to the Power 5 level.  I expect the offers to start rolling in with some good Sophomore film.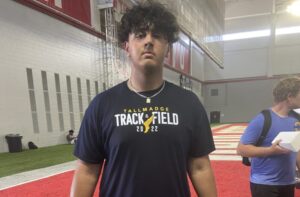 2025 OL Ameer Yasin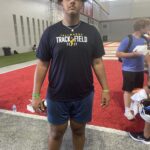 Ameer Yasin 6'6" | OL Talmadge | 2025 OH (Talmadge) 6'6 295-  I thought Yasin had a really good day, and then I found out he was a 2025 and