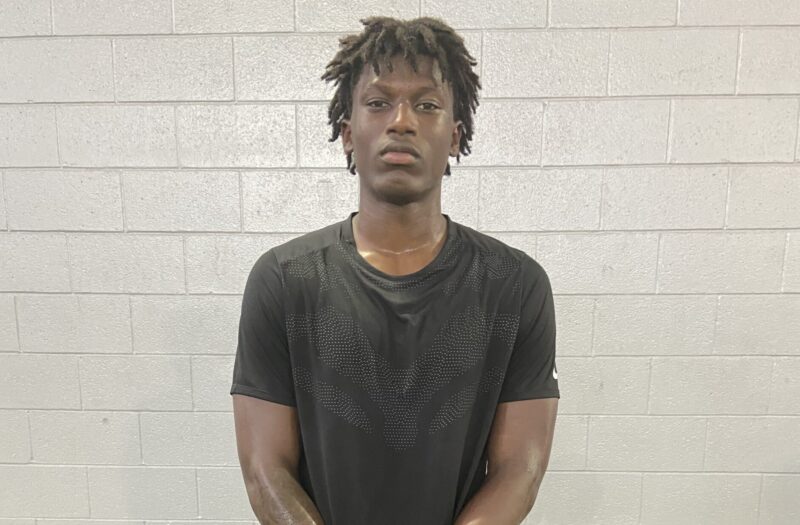 Posted On: 06/21/22 9:12 AM
It was a hot one in Columbus and the competition was likewise.  There were a bevy of top Ohio defensive prospects showing off their wares for all of the coaches in attendance.  The Glenville D1 pipeline has been a little down for a few years coach, but coach Ted Ginn Sr. has the Tarblooders program rolling once again.  So, I start off with a trio of young men who are at the head of that room.
2023 Hybrid LB Arvell Reese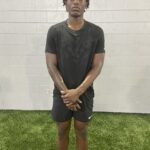 Arvell Reese 6'4" | LB Glenville | 2023 OH (Glenville) 6'4 210- When watching Reese, pictured above, it's easy to see why he has offers from schools like Ohio State and Alabama.  He has all the traits for a hybrid linebacker.  He has elite speed and movement skills for someone who's 6'4 210 pounds.  He runs downhill, but he can also drop, cover, and play in space.  He'll be able to put his hand in the ground and he'll be able to stand up.  After coming off a strong junior season Reese has blown up this offseason.  He'd be a really good get for the Buckeyes, if they can land him.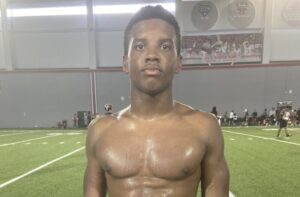 2024 CB Bryce West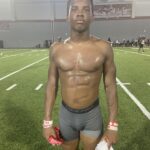 Bryce West 5'11" | DB Glennville | 2024 State OH (Glenville) West 5'11 180- West is the top corner of our 2024 class in Ohio, but he's also one of the top corners in the country for the 2024 class.  He has good length and is an elite athlete, who can run with pretty much any receiver.  He's physical at the line of scrimmage and plays with a fire in his belly.  West has offers from many of the top P5's east of the Mississippi.  With so many top schools after his service, it's going to be fun to see what school he chooses. [player_tooltip player_id="364720" first="Terhyon" last="Nichols"]2024 CB Terhyon Nichols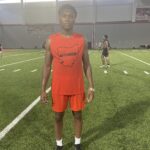 Terhyon Nichols 5'11" | DB Withrow | 2024 OH (Withrow) 5'11 180-  Nichols had as big of a month of May when it came to recruiting as maybe anyone in Ohio.  He picked offers from Tennessee, Cincinnati, Notre Dame, Pitt, Michigan State among other P5's.  Nichols has good feet, and is explosive in his breaks on the ball.  He has good ball skills and has the athleticism to do things when he gets his hands on the ball.  Nichols is headed towards a big Junior season and I expect him to continue to add offers. [player_tooltip player_id="284921" first="Caden" last="Piening"]2025 TE Caden Piening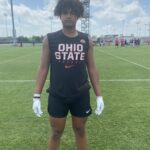 Caden Piening 6'4" | TE Anderson | 2025 OH (Anderson) 6'4 220-  Piening has a great blend of size and athleticism.  Also, watching him in blocking drills ran by Ohio State Offensive Coordinator Kevin Wilson, he's not afraid to get physical and block.  He has a good frame for a 2025 that he'll be able to add strength and muscle to as he continues to grow and develop.  He has good feet and hands as a blocker.  His ability to win 50/50's is impressive.  As with most young pass catchers he's still refining his route running, but once he puts it all together the P5 offers will start to flow in. [player_tooltip player_id="366704" first="Gerald" last="Goodwin"] 2023 S Gerald Goodwin Gerald Goodwin 5'11" | DB Glenville | 2023 OH (Glenville) 5'11 180- I really liked what I saw from Goodwin.  He's an uber strong DB who's very physical.  He's going to be a weapon at the next level as strong safety who can play in the box, blitz, and can cover receivers man to man.  He picked up an offer from Toledo in May, and I expect him to continue to add to that offer with a strong camp and junior season.  I like Goodwin's fit at the high mid-major level of college football.