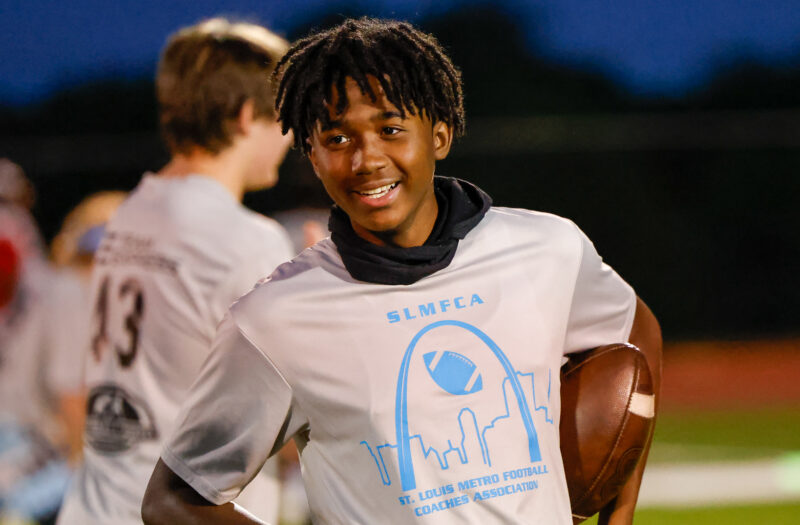 Posted On: 06/19/22 8:14 PM
The St. Louis Metro Football Coaches Association held its Spring Showcase on May 16 at De Smet High School in St. Louis.
The showcase featured approximately 100 prospects from the 2023, 2024, 2025 and 2026 classes and included testing in the 40-yard dash (laser) and pro-agility drill before moving on to positional and one-on-one drills.
We are taking a look at the 2025 quarterbacks from Missouri in this report:
QB Henry Allebach Henry Allebach 6'2" | QB North County | 2025 MO , North County
Allebach, who measured in at 6-feet-1 and 191 pounds, recorded a pro-agility time of 4.72 seconds and a 40-yard dash of 5.26 seconds. He has been performing well on the camp and showcase circuit this offseason and we are excited to see what he can do during his sophomore season this fall.
QB Sam Boydston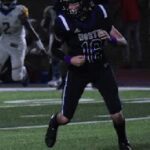 Sam Boydston 6'1" | QB Parkway North | 2025 MO , Parkway North
Measuring in at 6-0 1/2 and 155 pounds, Boydston recorded a pro-agility time of 5.25 seconds and a 40-yard dash of 5.49 seconds.
QB Preston Brown Preston Brown 6'0" | QB Hillsboro | 2025 MO , Hillsboro
Brown, who measured in at 6-0 and 175 pounds, recorded a pro-agility time of 4.34 seconds and a 40-yard dash of 4.91 seconds. Brown performed well at the Elite Football Combine a few months ago and