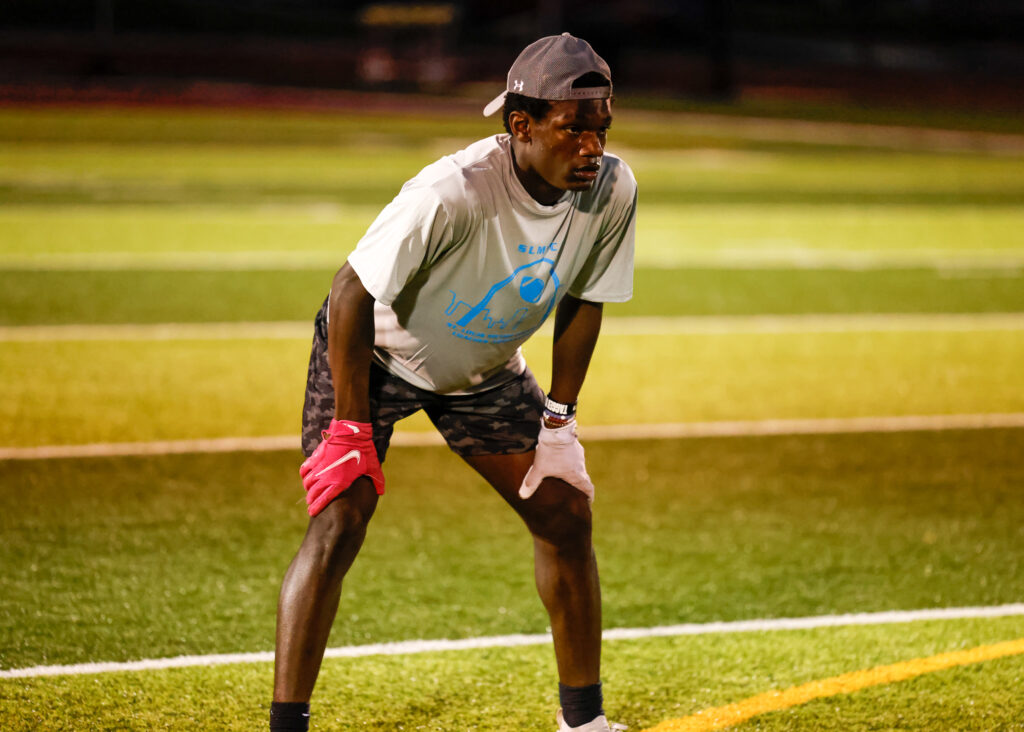 Posted On: 06/23/22 8:18 PM
The St. Louis Metro Football Coaches Association held its Spring Showcase on May 16 at De Smet High School in St. Louis.
The showcase featured approximately 100 prospects from the 2023, 2024, 2025 and 2026 classes and included testing in the 40-yard dash (laser) and pro-agility drill before moving on to positional and one-on-one drills.
Here is a quick look at some of the players who stood out:
RB Jaylen Ballard Jaylen Ballard RB Francis Howell | 2026 MO , Francis Howell 
There were no measurements recorded for Ballard, but his 40-yard dash time of 4.67 seconds was the fastest among the 2026 prospects. He also recorded a pro-agility time of 4.63, which was the third-best among the 2026 kids at the Showcase.
WR Riley Holstein Riley Holstein 6'1" | WR Lutheran St. Charles | 2026 MO , Lutheran St. Charles
Holstein was the tallest of the 2026 prospects at 6-0 1/2 inch and weighed in at 178 pounds. He recorded a pro-agility time of 4.71 seconds.
DB Jaylen Marshall Jaylen Marshall 5'9" | DB CBC | 2026 MO , CBC 
Listed as a defensive back, Marshall measured in at 5-9 and 160 pounds. He recorded a pro-agility time of 4.29 seconds, which was the best among the 2026 prospects at the Showcase, and ran the 40 in 4.88 seconds. He looks like he could