A number of the nation's brightest young stars were in attendance at The Show in Atlanta, Ga. this past week.  Athletes from the class of 2026, 2027 and even a few 2028's were split into 7-on-7 teams and took to the fields in the 100-degree weather. It was a very deep and talented field of talent–every athlete had to be invited to attend. With that said, below are the athletes that stood out specifically on Team Wave.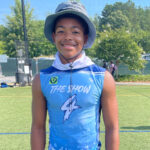 Jaylen Pile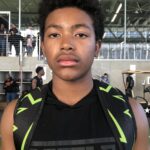 Jaylen Pile 5'11" | WR Carroll Middle | 2026 TX | Wide Receiver | Texas | 2026
Wide Receiver with NFL bloodlines that is really starting to look the part. Was surprised to see how much bigger he's gotten since the regular season–putting on nearly 10 pounds of muscle. Is one of only a handful of in-coming freshman brought up to workout with the varsity team at South Lake Carrol. He's going to be a good one.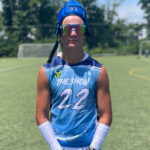 Benjamin Whitver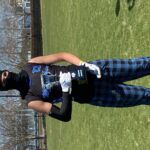 Benjamin Whitver 6'1" | WR Powhatan | 2026 VA | Wide Receiver | Virginia | 2026
Whitver has solidified a spot in my mind as the consummate possession receiver. Played Jayvee as an eighth grader this past season in Virginia and has his eyes set on the Varsity team this season. He's a thick kid who could eventually grow into a Tight End. Dependable hands and a safety net for his Quarterbacks. Specifically liked him as an option in red zone situations.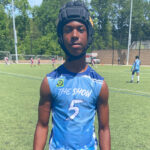 Kymonte Bynum | Defensive Back | Virginia | 2027
Just going into his seventh-grade school year, Bynum was sharp in coverage throughout pool play. Throughout the day, earned an MVP performance in one of the games and quickly emerged as one of the better 2027 defensive prospects at the event. Highlight of his first day of 7v7 games was a stellar pick-six en route to a victory for his team.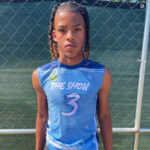 Jayden Goode | Wide Receiver | Virginia | 2026
Versatile kid who played both Wide Receiver and Defensive Back during pool play, helping Team Wave go undefeated on the day. Picked up an MVP medal for his efforts in one of the games. Moved around the field really well and was slippery in space on offense. On defense he wasn't afraid to man up on Wide Receivers, often giving up several inches of height.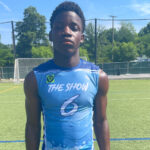 Maurice Barnes | Athlete | Pennsylvania | 2026
Like any 7-on-7 event, Quarterbacks and the skill are the main attraction. An athlete like Barnes won't fully shine until the pads come on and he can use his physicality in real football. Didn't put up monster stats during the games at The Show, but watching him move around–he's a good one. Time will tell where he ends up, but I could see him at Running Back, Linebacker or Defensive End.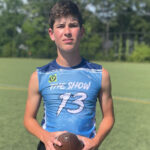 Peter Bourque | Quarterback | Massachusetts | 2026
Very polished prospect who spent the season playing at the Varsity level and winning a State Championship at Catholic Memorial. Took charge of his team early getting the passing lines going in warmups. Has the ability to stretch the field if needed, but often took the sure thing, rather than trying to squeeze a ball downfield. With improved arm strength, he'll continue to put it all together.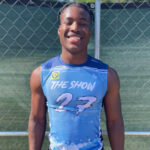 Tristen Williams | Linebacker | Virginia | 2027
Another prospect that looks like he'll take it to another level when the pads come on is Williams. He was a member of my All Eye-Test Team from check-in with his tremendous build. Hard to believe he's only going to be in eighth-grade this upcoming year. Broad shoulders, thick compact lower body and was told he's already benching north of 300 pounds. Excited to see his progress.