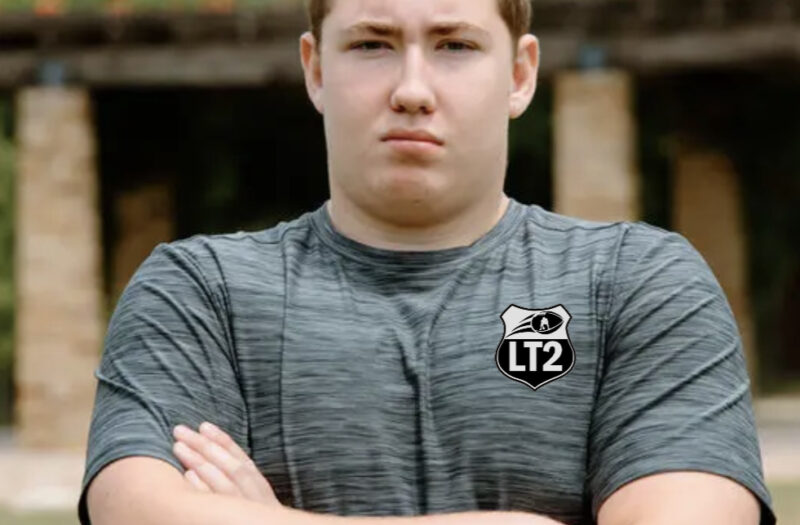 Posted On: 06/22/22 2:09 PM
The summer camp circuit is in full swing and the big man camp at the University of North Texas featured one of the deepest camps that I've seen thus far.
The UNT staff gave a plethora of talented offensive linemen the opportunity to compete, gain exposure and showcase their skills. There were a bevy of talented prospects in attendance that made a name for themselves and some campers were even able to earn a full ride scholarship offer based off of their performance.
Colin Beesley - Prosper High school- Class of 2023
Colin is a 6'5, 285-pound offensive tackle prospect out of Prosper, Texas. The talented tackle is an experienced 3-year starter that has accumulated a bevy of scholarship offers. He's a guy that was impressive with his patience, posture, and strike. He's a solid 285 pounds but still looks very lean and like he has room to add some bulk to his upper body. With 20+ offers on the table, it's going to be interesting to see where he decides to commit to. Attached below is a recap of his performance.
https://twitter.com/colinbeesley_73/status/1536091666670669824?s=21&t=BiT8UkJHUWPwM-3Dpd9dKg
Jack Tanner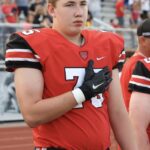 Jack Tanner 6'5" | OL Marcus | 2024 State TX - Marcus High school - Class of 2024 Jack is a 6'5 280-pound offensive tackle that made his debut in the initial class of 2024 Prepredzone rankings as the number 7 overall player and number 5 offensive linemen in the state of Texas. During camp, he lived up to his ranking and was stellar on the day, and made his mark with the coaching staff. He did well enough to earn himself a scholarship offer and did a great job using his hands while staying half a man relationship from the defender in one on one's. He has a lean frame that can easily handle 300-plus pounds without sacrificing any mobility. With a 5.0 GPA coupled with his blend of technique and length he is positioning himself for success in the fall and the opportunity to become a national recruit. I predict his offer list will continue to grow as the summer progresses. Anthony Maynard - Hutto High school - Class of 2024 Anthony is a stout 6'0, 310-pound interior offensive line prospect out of Round Rock, Texas that had a big day. He did a good job using his off-hand in one on one's at center. While playing guard he did a great job straining to expand the pocket and finish his block. He's a natural Center that did a good job holding his own while at guard. Attached below are some clips from his performance on the day and his hudl highlight link. https://twitter.com/ctx_ant/status/1533593317786755072?s=21&t=7D19p0mebi0Sx2xBi-vIPQ HUDL -https://www.hudl.com/video/3/15002322/615f8e950dca48013c5575e0 Jacob Brown - Melissa High school - Class of 2025 Jacob is a 6'2, 265-pound interior offensive line prospect from Melissa, Texas. He had a very impressive showing on the day and took multiple reps at different positions. His pass set, strike, and ability to anchor on the power move were impressive. He did a good job being patient but initiating contact and not waiting on the defender to engage him. From my evaluation he is a natural center but he did a great job on the day and his development will be exciting to watch as the fall approaches. Attached below is a recap of his performance. https://twitter.com/jakebrownol/status/1535742675017670663?s=21&t=51L-l1r6PNNyM4_BC7ulZA