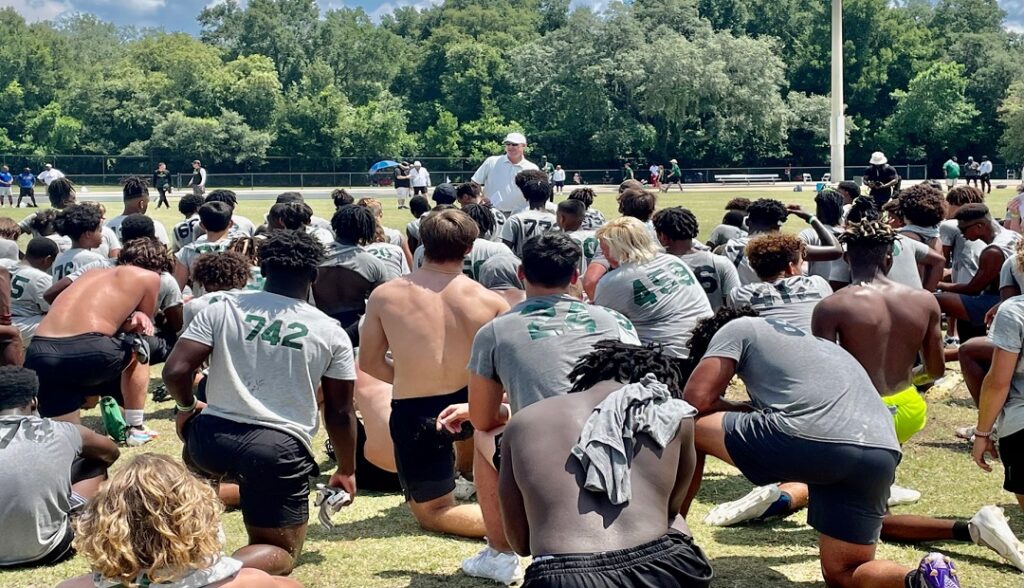 Posted On: 06/20/22 6:59 AM
TAMPA - For the second time this June, some of the top football prospects from Florida and throughout the country made their way to the University of South Florida.
On Saturday, the second camp of the summer took place – as head coach Jeff Scott and his staff taught, evaluated and had the chance to see prospects that included seniors as well as impressive underclassmen. It has been that way all summer.
The objective of hosting these events is not only to get these student/athletes on campus, but test them and see what skill level they are at.
For USF coaches, it was an opportunity to see the football talent perform right in front of them.
Well over 250 prospects flocked to campus – where they had the chance to meet coaches as well as see the progress that this program continues to make – with a new indoor facility that is moving along quickly – and the future of a new on campus stadium that will give the Bulls something else to attract talented.
TOP TARGETS
While there were many prospects on hand, USF has been on top of several prospects that have caught our eye, which is not