We have reached the peak of commitment season. Prospects are taking their visits in hope of finding their new home before the season begins. Over the last week or so, numerous Georgia prospects have called it wraps on their recruitment.
Here is all the information you may have missed over the last week or so.
AJ Hoffler AJ Hoffler 6'5" | DL Woodward Academy | 2023 State GA – DE – Woodward Academy
Hoffler had offers from just about everywhere, but he decided to commit to Clemson on Tuesday. The Tigers are getting a relentless pass rusher with an extremely high ceiling. As a junior, Hoffler finished with 51 tackles, 11 sacks, and 21 TFLs. His most impressive attribute is without a doubt his speed and explosiveness coming off the edge. There are hardly any high school offensive linemen that can contain him as a pass rusher, and I would expect that to translate to the college level. At around 6'5 235, he already has great size, but if he can add weight and become versatile enough to play up and down the defensive line, then he becomes an even more intriguing prospect.
COMMITTED!! Happy Birthday Mom @CkHoffler pic.twitter.com/RQw7fnZxfI

— AJ Hoffler AJ Hoffler 6'5" | DL Woodward Academy | 2023 State GA (@yungajh) June 21, 2022
Stephiylan Green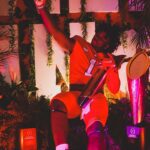 Stephiylan Green 6'4" | DL Rome | 2023 State GA – DL – Rome
Clemson decided to dip their toe right back into the state of Georgia by snagging the commitment of Stephiylan Green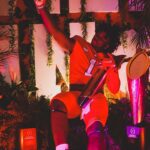 Stephiylan Green 6'4" | DL Rome | 2023 State GA , another elite blue-chipper that should provide plenty of highlight-reel plays in Death Valley. Like his future teammate Hoffler, Green is a freakish athlete and it shows on film. Playing mostly DT, Green has an uncanny ability to rush the passer from the interior. He has a nice swim move and active hands which allows him to separate himself from blockers, and he can collapse the pocket almost instantly with his bull-rush. Green has the speed and athleticism to chase down RBs out of the backfield and make plays from behind, that is the kind of special athlete he is. Green will provide Clemson with unmatched athleticism from the interior DL spot for years to come.
All in🐅@Hayesfawcett3 @ClemsonFB pic.twitter.com/9uHdW40agB

— Stephiylan Green Stephiylan Green 6'4" | DL Rome | 2023 State GA (@stephiylan) June 22, 2022
CJ Allen CJ Allen 6'0" | LB Lamar County | 2023 State GA – LB – Lamar County
While Clemson headlined this week, UGA had to make some noise on the recruiting trail, and they did by adding an elite athlete in CJ Allen CJ Allen 6'0" | LB Lamar County | 2023 State GA . Allen, a two-way player, is an extremely versatile player with great instincts and athleticism. He is used on offense as a ball carrier, and that is where he is able to flash some of his speed and physicality. Those attributes translate extremely well to LB, where Allen is projected at the next level. Allen is an extremely effective blitzer both off the edge and from the traditional LB spot. His ability to run and cover a lot of ground makes him an exceptional player in pass coverage, which is where I really think he separates himself. Georgia has a long line of elite LBs in the last few seasons, and Allen could be one of the next to be added to that list.
#GoDawgs @KirbySmartUGA @CoachSchuUGA @CoachEllington1 @GreggBusby @ChadSimmons_ @Mansell247 pic.twitter.com/fNNbXo90sV

— ᴄᴊ ᴀʟʟᴇɴ ✍🏾 (@therealcjay1) June 20, 2022
Jace Arnold Jace Arnold 5'6" | DB Marietta | 2023 State GA – CB – Marietta
Arnold's stock had steadily been improving over the last few months, and he recently called it wraps on his recruitment by announcing his commitment to Wisconsin. His film really speaks for itself. Arnold is an extremely fast and physical CB that can turn and run with anyone. He isn't the largest prospect at around 5'10, but he makes up for it with his lockdown coverage abilities and physicality. Arnold is such a great athlete that he even doubles as a returner, and a good one at that. It's no surprise that Arnold is major PO5 down as he checks all the boxes of a lockdown corner.
𝐀𝐥𝐥 𝐈 𝐞𝐯𝐞𝐫 𝐰𝐚𝐧𝐭𝐞𝐝 𝐰𝐚𝐬 𝐟𝐨𝐫 𝐦𝐲 𝐦𝐨𝐦𝐦𝐚 𝐭𝐨 𝐛𝐞 𝐩𝐫𝐨𝐮𝐝 𝐨𝐟 𝐦𝐞. 𝐓𝐡𝐚𝐧𝐤 𝐲𝐨𝐮 𝐟𝐨𝐫 𝐛𝐞𝐢𝐧𝐠 𝐭𝐡𝐞𝐫𝐞 𝐟𝐨𝐫 𝐦𝐞 𝐭𝐡𝐫𝐨𝐮𝐠𝐡 𝐰𝐡𝐚𝐭𝐞𝐯𝐞𝐫. 𝐇𝐚𝐩𝐩𝐲 𝐛𝐢𝐫𝐭𝐡𝐝𝐚𝐲 𝐋𝐨𝐯𝐞 𝐲𝐨𝐮❤️🤍. 100% percent committed Go Badgers 🦡🔴 pic.twitter.com/ikdAWA35Uf

— Jace Arnold Jace Arnold 5'6" | DB Marietta | 2023 State GA (@Jacearn21) June 22, 2022